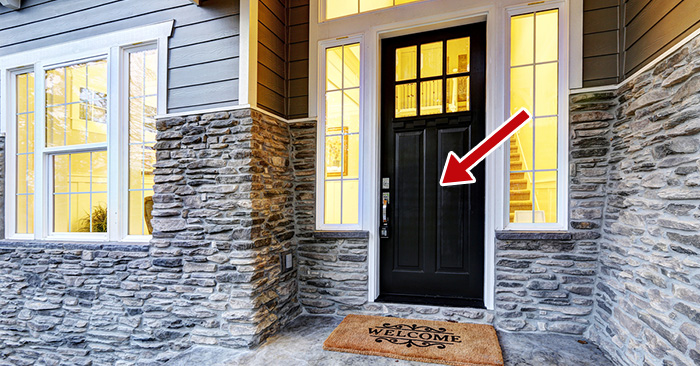 When it comes to home renovations, most homeowners think they need to go big by doing things like renovating a bathroom, finishing a basement, or adding new appliances to a kitchen. But if you don't have a lot of money to invest, the best thing you can do? Paint your door.
According to the 2018 Zillow Paint Color Survey, painting the door black can increase the sale price of the typical US home by 2.9%. That might not seem like much, but when you look at the numbers, it's astronomical.
Here's what it looks like in action: at Home Depot, you can get a quart of black paint for $32.98, more than enough to paint your front door. According to Zillow, the current median price for a home in the US is $218,000—so a 2.9% increase would add $6,322 to your sale price. In a nutshell, you spend $32.98, you get back $6,322 when you sell your home. That's a 19,169% return on investment!
The Takeaway

If you have a low budget but want to add serious value to your home, head to your local hardware store and pick up some black paint for your door.